Its that time again film loving friends. We've reached that point in our week where we try and break up the monotony of being quarantines with the insanity of being quarantined. Funny how that one works, isn't it? By this point I can only imagine that you've burned through all the things you were meaning to watch, the things you were thinking about watching and the things you probably thought you'd never watch. You may have even watched that tiger program more than once. Thankfully, as a dedicated Cinemaster I have too many movies on my plate at any given time to know the name "Carol Baskins" outside of a well placed meme or two on social media. But given the fact that many people have completely depleted their video vaults, you may on the look out for something you may have missed or maybe something you saw years ago and forgotten how much you enjoyed it. Whatever the case may be, it is our intention to toss out a few suggestions of things to help keep spirits up in these times of uncertainty. So without further ado, as I typically like to apply the proper amount of ado without going over, here are our picks for this week.
2015 brought us to a crossroads of 1980's video gaming and the magic of Adam Sandler movies in the film "Pixels". With the world under an impending attack from aliens who take the form of classic arcade characters, its up to one man to lead the charge on fighting back. It just so happens he's a home theater installation guy with a penchant for baggy comfortable clothes. Thankfully he's best friends with the president of the United States of America. Yes, its that old chestnut. Throw in Peter Dinklage as the "Fireblaster" with a mullet and you've got yourself a bonafide good time right there. Can this rag tag group of ex-gamers take on their extraterrestrial combatants and win the war of the worlds? Pop in a quarter and test your luck. This one is currently streaming on FXNow, Fubo and DirecTV. Otherwise Amazon, Redbox, Vudu and Fandango can rent it out for $2.99.
What do you get when you cross a former bowling great turned full time loser with an Amish Bowling prodigy? A Farrelly brothers 1996 comedy classic called "Kingpin". Roy Munson has fallen on hard times since he lost his hand following a fallout with the wrong people. But he happens upon Ishmael Boorg and believes his string of bad luck may have finally come to an end. Looking to pave the way to a comeback on the talent of his Amish diamond in the rough, Munson weasels his way into Boorg's world as a manger and they hit the bowling circuit. All manner of sophomoric hi-jinx befall these two on their way to the top where Bill Murray's "Big Ern" awaits them. Streaming on Amazon Prime, DirecTV, and Crackle. Otherwise your cheapest rental is on Amazon at $1.99.
When you think of Sylvester Stallone you probably think Rambo or Rocky or maybe even arm wrestling for the custody of your child. But there's another single named film from 1991 in his repertoire you may have overlooked, "Oscar". Set in the 1930's, Stallone plays the ranking member of the mafia with the fear and respect of everyone in town, except his daughter who is driving him bonkers with her modern feminine wiles. This John Landis directed comedy has a cast filled with names and faces you're sure to recognize. This flick will take you well off the beaten path into some of Stallone's wackiest acting yet. If you want to check this one out it's unfortunately not streaming anywhere but for $2.99 you can rent it on Amazon, Google Play and a few others.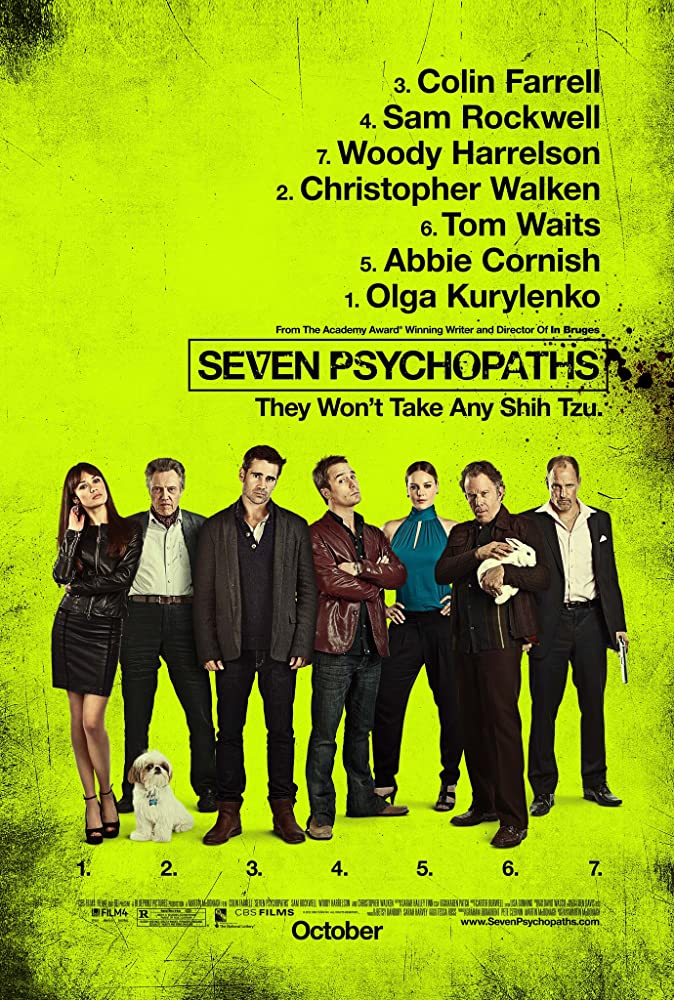 What would you do if you came upon a half a dozen psychopaths? Probably run for your life, I'd imagine. Well what you should do is go back to 2012, add one more psychopath to the mix and then you'd have Martin McDonagh's hidden gem "Seven Psychopaths". Colin Farrell plays a day drinking writer looking for a way to put together his next big hit. Sam Rockwell plays his best friend who steals dogs for a living. Then there's Christopher Walken who is also in the movie. That's all you need to know. There's some fantastic twists and turns through the story that introduce a number of very interesting characters. It all comes together in the end in this very quirky comedic thriller. Presently streaming on Amazon Prime, you can also catch it on Vudu, Fandango and Amazon for $2.99 if you need to rent.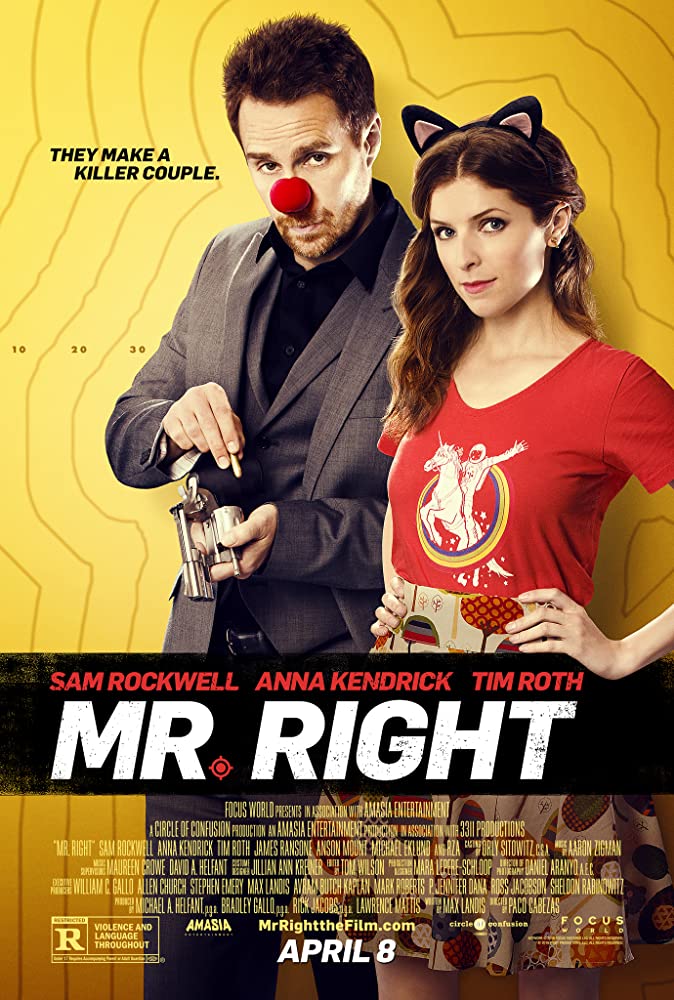 Most of the time romantic comedies don't include quite this many guns and not nearly as much death. But Anna Kendrick is a sweetheart that would make any hired hitman give all that up in 2015's "Mr. Right". Through happenstance she bumps into the lovable Sam Rockwell and sparks fly. Their equal amounts of playful candor provide for an impromptu first date that seems anything but normal. And from there a romance blossoms almost immediately. The two are a perfect couple. The only thing Rockwell has to do first is get out of the murder for hire game. Crossing that bridge seems a little more difficult than he had assumed but when the girl is worth it, you do whatever needs to be done. This romcom has a little something for the ladies and a little something for the fellas in an offbeat classic you'll be sure to enjoy. Presently streaming on Netflix, DirecTV and HBO on Amazon. You can also rent it cheapest on Redbox for $2.99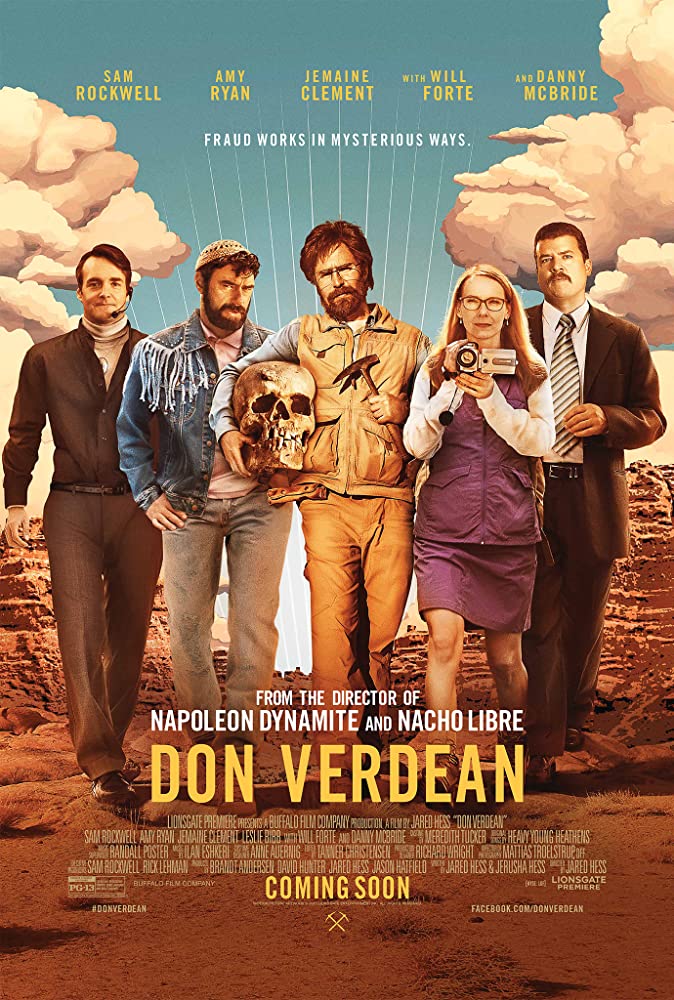 2004 brought Jared Hess to the limelight with his instant hit, "Napoleon Dynamite". By 2015 his fame had died off considerably but that didn't stop him from directing another wacky wonder titled "Don Verdean". This titular character is a Biblical Archaeologist hired by Danny McBride, a local pastor, and his wife played by Leslie Bibb. He's sent to retrieve sacred relics in the Holy Land but when unable to procure anything legitimate, Verdean is forced to fib a bit and bring back a less than authentic piece of Biblical history. Between appeasing his financial backers, keeping his accomplice turned blackmailer at bay and stay on the pedestal his research assistant keeps him on, Don will have to tell one lie on top of another. Certainly nothing can go wrong with that recipe. You can catch this one on Netflix for free or rent it in HD on all the standard platforms for $3.99.
That wraps up our list of recommendations for this week. Hopefully these suggestions are proving to be some kind of helpful in selecting a flick you've never seen or maybe revisiting a forgotten film you've enjoyed in a previous life. Whatever the case is, we do hope our help is making the quarantined life a little less restrictive. Let us know if any of these movies make your short list and what you thought about them. We love to hear people's experience with movies even if you didn't love them. We know not every pick is for every person. Regardless, we'll be happy to keep bringing our picks to you each week. As always, I've been your Cinemaster to the North, Adam Peterson. I'll catch you on the flip side.