I had a bit of a revelation that it might behoove me to mark these with some sort of identifier like a date. So there we have a brand new title. What I've done is I took the old title of last week's installment, "Staff Picks" and this time I've put the date next to it. It seems like a revelation of sorts but really I feel like common sense has intervened on my behalf and made this just a little bit easier. So if you're wondering where in the pantheon of time this edition of staff picks is most relevant, its May the 9th in the year 2020 A.D. Since we've gotten that bit of housekeeping out of the way, I think its time for some bonafide staff picks.
First up is one of the most appealing 80's comedies that the decade had to offer. Its the pairing of Goldie Hawn and Kurt Russell in the classic film "Overboard". When lowly carpenter Dean Profitt is stiffed by the rich young Joanna it seems as though the well to do heiress has pulled one over on the blue collar single dad. But he gets his comeuppance when she falls off her yacht and can't quite remember who she is anymore. Leaping at the opportunity to recuperate his losses, he convinces her that she's actually his wife and mother to his rambunctious crew of boys that could give Ricky Bobby's Walker and TR a run for their money. He planned on getting some free childcare, cooking and cleaning out of the ruse. He got quite a bit more in the end. Presently this flick isn't streaming anywhere but you can rent it for $2.99 at Redbox.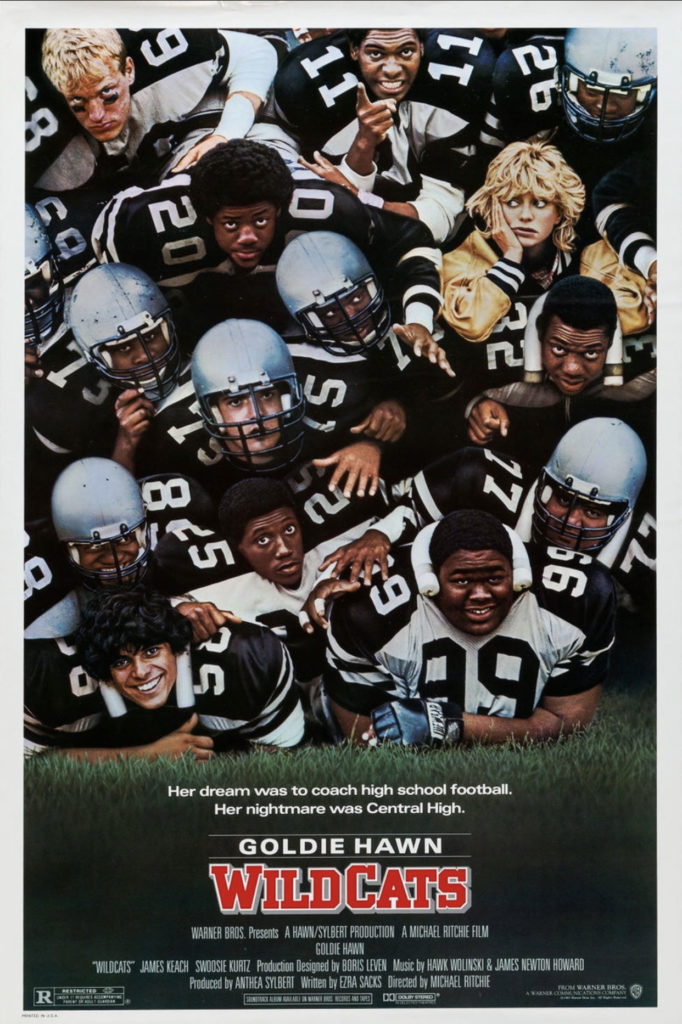 Next up is another 80's gem. Goldie Hawn find's herself as quite the fish out of water in the 1986 tale of unlikely inner city football coach in "Wildcats". Before Michelle Pfeiffer took up the mantle as the premier inner city youth educator, Hawn had already trod the path in this tale of a track coach turned female Vince Lombardi as the diminutive leading lady commands a cast full of rather sizable fellows. Combined with some wonderful early career performances by Wesley Snipes and Woody Harrleson, this comedic exposition on inverted expectations is sure to pack in the laughs. Whether you've seen it once upon a time or never checked it out, Coronapocalypse is the perfect venue to give this flick a watch. Also not streaming anywhere presently but for $2.99 on Fandango, Microsoft and Redbox you can check it out.
If Kurt Russell and Goldie Hawn have the best on screen chemistry together, then a Steve Martin sub in for Russell is the silver medal winner resoundingly. In 1992's "Housesitter", Martin and Hawn team up for a delightful comedy with polar opposite personalities. Goldie has always been over the top in her bodacious portrayal of quirky characters and this is no exception. Steve Martin's reactionary measures to Hawn's wily ways is what makes both their pairing perfect and their comedy so appealing. Martin is in love with another woman and Hawn needs a place to crash. Finding out his dream house gift to the woman he wants to marry is wide open, Hawn moves in and constructs an entire life built on some not quite true tales. By the time Martin finds out just what she's up to, he'll have to decide if he still wants the woman of his dreams of the dream the other woman has concocted. Currently streaming on HBO, DirecTV and Cinemax through Amazon. Otherwise Redbox has the cheapest rent at $2.99.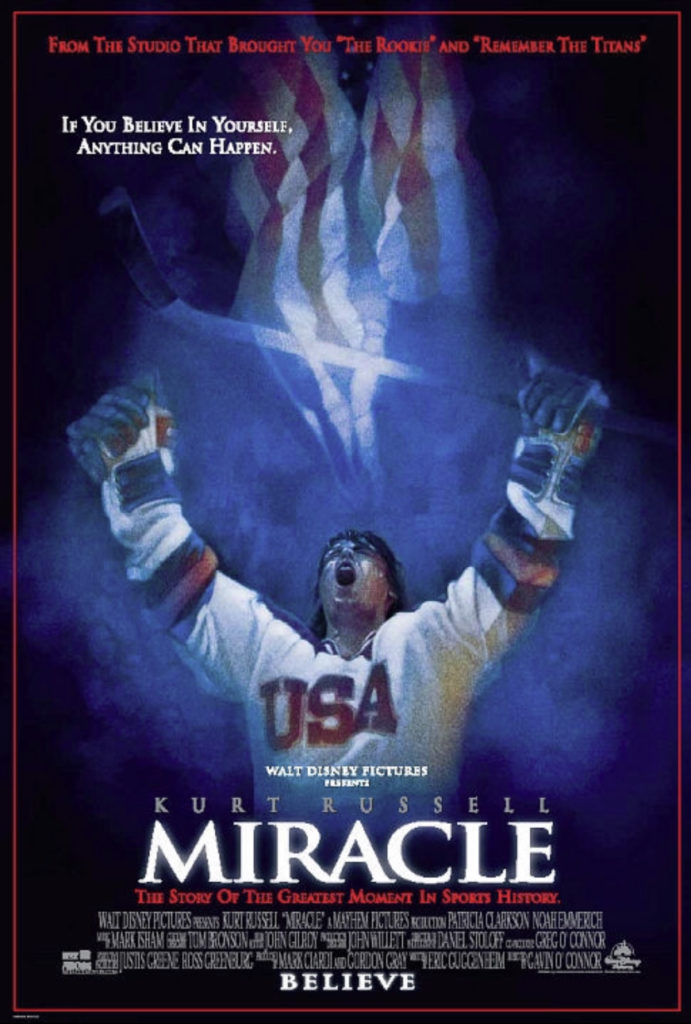 The world was a different place in 1980 though some of the conditions of our country could be relatable to now with shortages on gasoline much like our toilet paper and things of the like as the world was in the throes of the Cold War. With tensions at their height between the US and Russia, the state of the 1980 Winter Olympics was, at one point, in jeopardy. Russia was the world powerhouse in the game of Hockey but one man was determined to take them down, Herb Brooks of St. Paul, MN. In the 2004 film "Miracle", Kurt Russell embodies this great coach who constructed, forged and led one of the greatest US Hockey teams in the Olympic story you'd have to see to believe. Currently streaming on Netflix and Disney+, you can also find it for rent on Amazon, Redbox and Fandango for $2.99.
Don't let Steven Seagal's appearance in the 1996 action flick "Executive Decision" fool you. This is definitely a Kurt Russell movie. And no, Seagal isn't planning some weirdly heroic return at some point. When he's gone, he's just gone. And if you've seen the movie, you know what I mean. Terrorists took to the skies quite regularly in the 90's but this is one of the best adaptations of that formula the decade had to offer. Kurt Russell, joined by Halle Berry, John Leguizamo and a number of other familiar faces bring tension in the air as an intelligence officer joins a team of commandos to take the bad guys down. At this time this one isn't streaming anywhere but you can find it in all the usual places for rent at $2.99.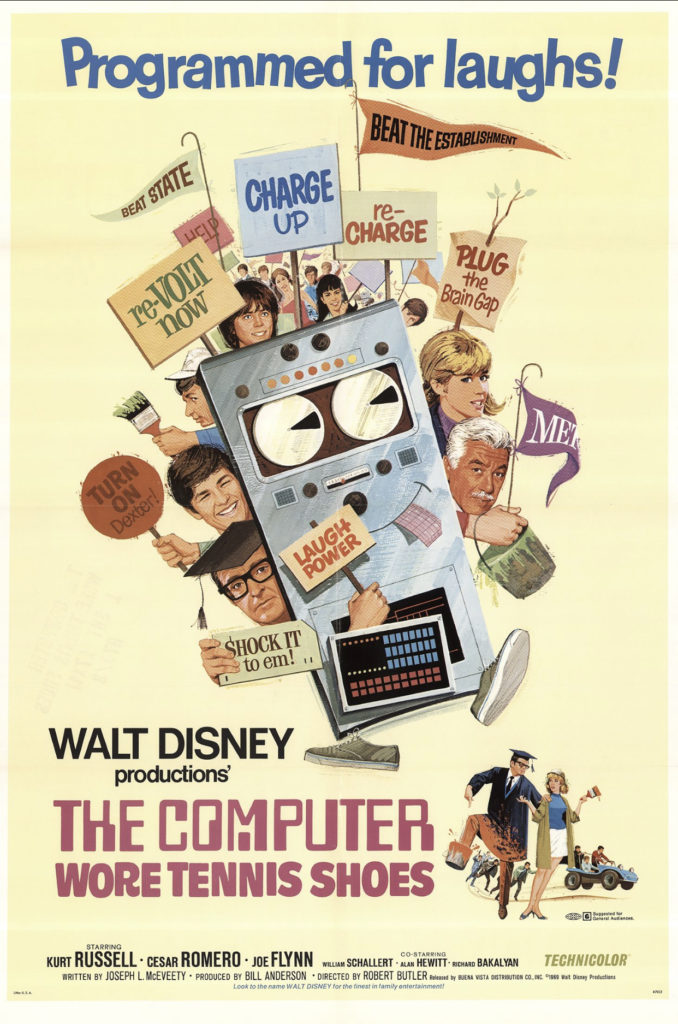 Finally lets go back to 1969 when a very young Kurt Russell first portrayed the Medfield college student, Dexter Reilly. In his inaugural role in the film "The Computer Wore Tennis Shoes", an accident leaves Reilly with the shared knowledge that his college's first computer possesses. The novelty of this is welcomed as his newfound genius is a boon for Reilly and the college. But with great power comes great responsibility. The weight of Dexter's newfound knowledge also includes the criminal misdoings of Ceasar Romero's "A.J. Arno" who wants Reilly out of the picture. With plenty of tomfoolery in store, this classic Disney flick is fun for the whole family. Currently streaming on Disney+, you can also find it on Amazon, YouTube and Google Play for $2.99 to rent.
Well, that does it for another week of recommendations. If you noticed a theme, well done. All of these movies came out in the 20th century except for Miracle. That was our theme for the week. All but one of the movies in the 20th century. If you guessed that then you are an honorary junior Cinemaster. Check back in with us next week for another round of movie recommendations to help keep your movie watching fresh. As always, I've been your Cinemaster to the North, Adam Peterson. I'll catch you on the flip side.